Items for Sale
The History Bank focuses on many areas of American History and collectible Americana. We began selling numismatic material—U.S. coins, medals, tokens and errors—sports memorabilia, historical paper, world's fair memorabilia and Civil War items in 1979. We have built our expertise in these areas in the three decades since. And, in the last several years, we have added additional categories of items for sale.
For many years we have sent existing customers price lists and catalogs to supplement our weekly efforts selling on eBay. We are no longer sending printed catalogs (effective January 2010), but we're adding plenty more to fill that void.
This greatly expanded and more sophisticated website is a major component of our change. We're thrilled to have it available and live after working on it for so long.
In addition to continuing our 13-year tradition of listing at least weekly on eBay, we will sell on this website, email customers with periodic announcements and sales, and begin hosting our own auctions. The latter is a huge undertaking, and the first auction will be held this July. We have acquired superior auction software that makes your task of bidding easy, professional and streamlined. We have been auction buyers even longer than sellers, and we understand what it takes to make a successful bidding experience. To begin with, we will charge NO BUYER'S FEE. We feel strongly that major houses overcharge buyers who participate in their auctions. Eliminating the buyer's fee will save you 10 to 19.5 percent, depending on which large auction houses you usually use!
Watch for updates here about our upcoming auctions. If you have want lists or questions about any inventory items, please email us at norm@thehistorybank.com.
If you will refer to our PERSPECTIVE on this website you will find more information about the auction. The images included at right will give you a tiny taste of the 500+ lots in the auction.
Below is a very small sample of our 7,500-item inventory for sale. As you can see by taking a few moments to visit the various pages of this site, our work—research, writing, publishing, consulting and, of course, selling—encompasses a very broad spectrum of Americana. Some of the categories of our inventory are outlined below. Remember this list is not all-inclusive, but it should give you a good sense of the historical material we seek, purchase and sell.
| | | |
| --- | --- | --- |
| | • | Numismatics, which overlaps many of our other categories—We sell U.S. coins and errors, tokens and medals and related ephemera. |
| | • | World's Fairs, a surprisingly broad category—We sell tickets, passes, paper and other items from all fairs, and we specialize in the history of the 1893 Chicago World's Columbian Exposition and the 1962 Seattle Century 21 Exposition. |
| | • | Civil War, about which we wrote and produced an award-winning seven-book series—We routinely offer tokens (patriots and storecards), all types of military accoutrements, paper documents (official, letters, diaries, advertising, books) and items "from the homefront." |
| | • | Antiquities, from throughout the globe—Besides Roman, Greek, Byzantine and other coins, we sell artifacts (pottery, weaponry, jewelry) primarily from Africa and the Middle East. |
| | • | Americana, outside the specific categories noted here—This category includes toys and lifestyle artifacts from the Revolutionary War period through the Civil War, Victorian Era, Early 20th Century up through the "Baby Boomer" years of the 1950s and 1960s. |
| | • | Sports Memorabilia, which always will include our favorite topic, baseball—From the Olympic Games to the Little League World Series, inventory any given time may include rare unopened packs of sports cards, Hall of Fame autographs, bats, team correspondence and much more. |
| | • | Natural Treasures, one of our two newest categories—From meteorites and tektites to fossils and minerals. |
| | • | Disney, our second new category, from the 1920s to 1960s Americana and current collectibles—We have often sold Disney as examples of Americana, but now consider it a category of emphasis. Disney's launching in 2009 of its D23 organization honoring the year in which Walt Disney opened his first Hollywood studio (1929) gives us a logical beginning of vintage Disney memorabilia, and we offer all types from those beginnings to modern collectibles. |
In the near future we will expand the online inventory and put in place e-commerce software to allow you to "click and purchase" and to pay with either PayPal or credit card online. Please be patient, and in the short term scan the small number of representative items we have for sale and contact us below to make a purchase.
Please don't forget to go to thehistorybank at eBay, as well, to review weekly offerings in both auction and Buy-it-Now formats.
To Order or Inquire about items listed here, please contact Norm Bolotin at
norm@thehistorybank.com or toll-free 1-877-585-8818.
For Sale
Antiquities, Artifacts & Ancient Coins

Tokens and Medals

Americana/World's Fairs

Natural History

U.S. Error Coins

U.S. & World Coins

Vintage & Modern Disney

U.S. Civil War

Baseball



---
PRICE LISTS AVAILABLE
---
The History Bank's First 2010 Auction
Coming July 2010
For more information, see PERSPECTIVE. The images below will give you a tiny taste of the 500+ lots in the auction.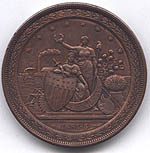 A very scarce and very large award medal from the Cotton States Expo, just one of several world's fair awards and one of 100+ world's fair medals in our July auction.

The 50-mm version of HK222 in ultra cameo FR66—a rare and beautiful example of Columbian medallic art in high relief aluminum. We have an example of the same medal in the even rarer 90-mm diameter in the auction as well.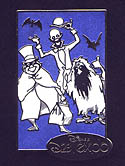 The Disney pin market is immense, but the toughest pins to find are the limited editions and those limited to various groups, such as cast members or D23 members. Only D23 members can purchase these Haunted Mansion Hitchhiking Ghost pins from Disney. We have several different D23 pins in the auction.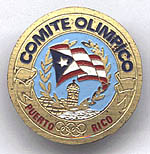 This Puerto Rico Olympic Committee pin is quite rare; the auction includes a variety of pins and numerous Participant medals dating from the early years of the twentieth century. Rare medals in the auction include examples from Amsterdam, Cortina, Berlin, Moscow and many more.

The 1901 Pan American World's Fair in, of all places, Buffalo, NY, was sandwiched between far better known world's fairs in Chicago (1893) and St. Louis (1904). Stock certificates from fairs always bring top dollars and even more from the small fairs such as in Buffalo.